2020-09-29
How effective are neck braces in preventing injury?
In a word, Significantly. Please see the illustration from the EMS Action Sports Study below:
For a link to their study, please click here. For our own in-house testing and data, please click here.
Do neck braces cause collarbone (cavilce) injuries?
You can break your collarbone in three ways, namely; a fall onto an outstretched arm, a direct fall onto your shoulder or when your helmet rim strikes your collarbone: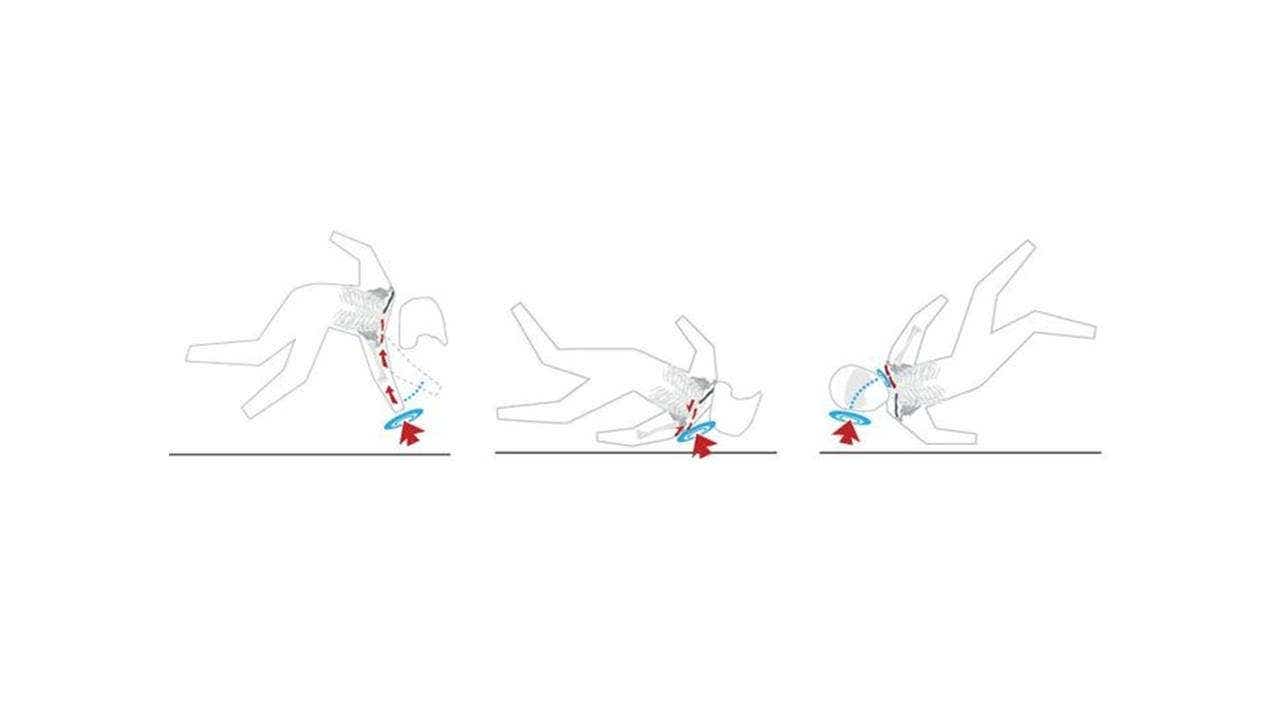 In the third type, the neck brace shields your collarbone. It is interesting to note that in the first two types, the fracture pattern is often with the bones angulated upwards and on the same side as the fall, whereas with helmet rim trikes, the fracture can be angled downwards and occur on the opposite side of the fall.
The EMS Action Sports study showed a significant overall reduction in collarbone injuries wearing a neck brace. Please see their illustration below: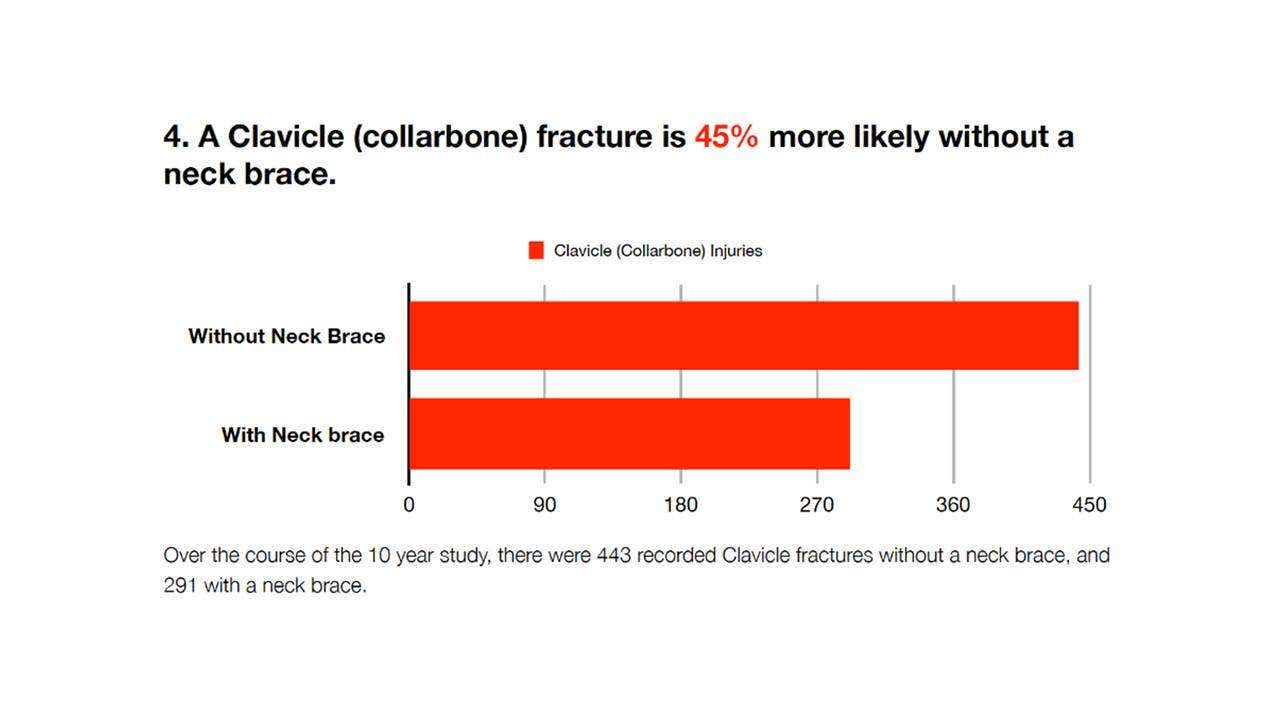 Does the thoracic member cause thoracic spine injuries?
No, the thoracic member is either of no consequence during an impact mitigated by the brace (in neck flexion) or is designed to fail at a fraction of the force required to injure the spine (in neck extension).
Below is an example of one of the results of our testing, If you would like a more comprehensive explanation, it can be found in our White Paper click here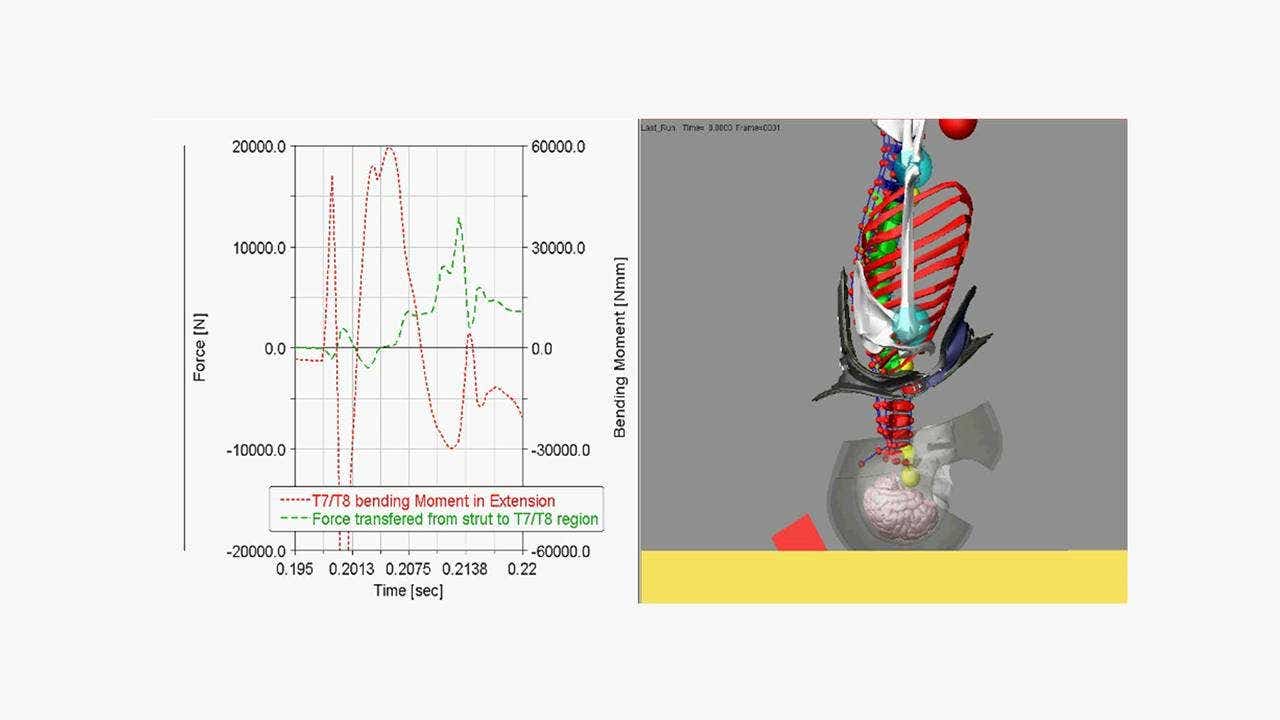 It is also important to note that the mid-thoracic region is the most common area for spinal injuries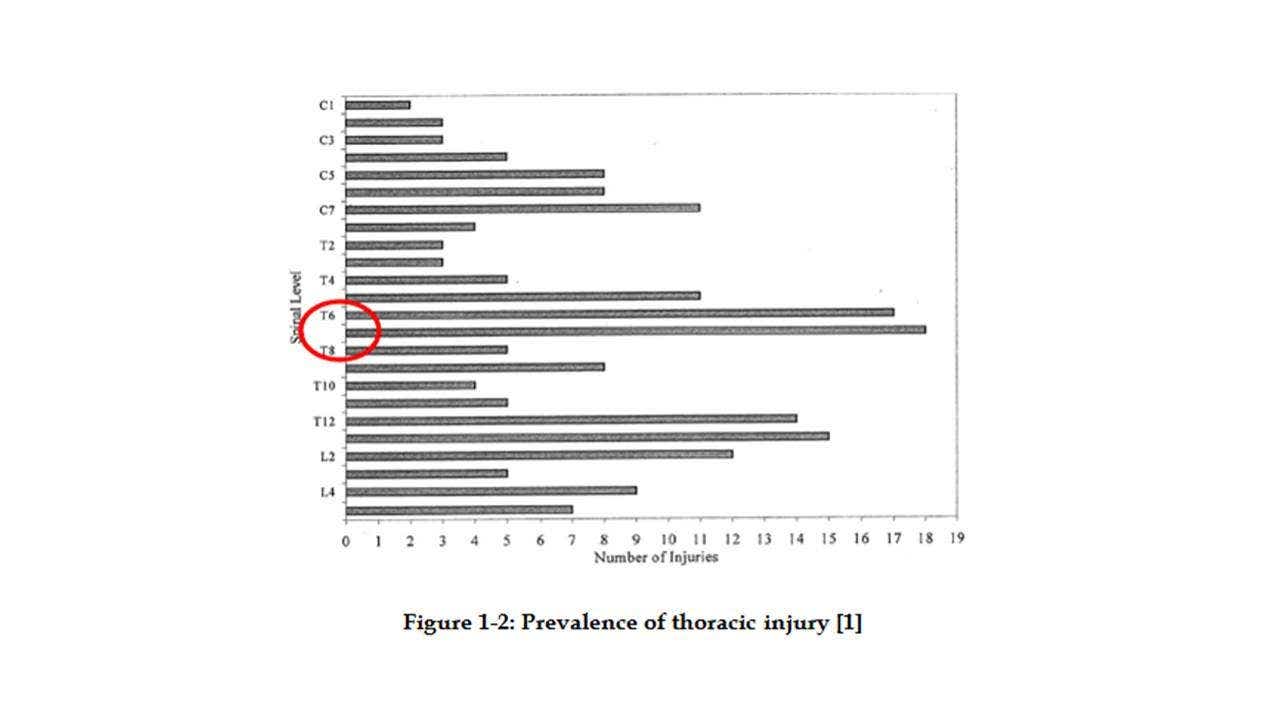 The original neck brace is a single thoracic strut design, but the newer 5.5 version thoracic strut has two separate parts, why did you change the design? Is the latest design safer?
The split thoracic strut was not changed for safety reasons, it was done to improve rider comfort. Please see the Q&A above. With this design each leg can move relative to each other. All of our neck braces utilize our patented Alternative Load Path Technology (ALPT), where force that would otherwise have passed down your neck is redirected safely to other body structures.
In flexion-compression loading, the thoracic member of the brace moves away from the spine and therefore plays no role. In extension-compression loading, the thoracic member will fracture as per design, at a fraction of the force required to produce an injury. This design feature has been thoroughly researched and tested. All versions of the LEATT® Neck Brace have passed the same in-house and external testing standards and are all CE tested and certified as Personal Protective Equipment. If you would like a more comprehensive explanation, it can be found in our White Paper
After surgery, will wearing a neck brace reduce the risk of subsequent injuries?
With cervical spine disc replacements, the integrity of the motion segments of your cervical spine will largely be maintained, however, with any reduction in movement or a fusion at specific spinal level, force applied to the whole spine will be concentrated more in the adjacent segments. This may lead to an increased risk of injury, despite wearing a neck brace. You will therefore have to make an informed decision based on your quality of life expectations and your risk appetite. On the balance of probability however, with disc replacement rather than fusion, our neck brace will offer protection over and above not wearing a neck-brace.
Does a LEATT® Brace work with all helmet types and styles?
Generally, the LEATT® brace works with all helmet types. Whether the head is stopped by the helmet rim or by the chin. The sizing, fitment and adjustments are crucial to achieve the correct fit and function, much like sizing of a helmet. That said, we always advocate wearing a full face helmet wherever possible for safety reasons. The Leatt® Brace sizing and adjustment chart can be found by clicking here.
DBX vs GPX neck braces – what is the difference?
The only difference between DBX (MTB) and GPX (Moto) neck braces are the graphic design's. For the model year 2022 to prevent consumer confusion there will only be one collection that cover both MTB and Moto riders, they will be named 6.5, 5.5 and 3.5.
What is the life span of a neck brace?
We recommend that every time you use your neck brace it is cleaned and checked for any signs of damage or fatigue, as you would with any of your safety equipment. Products exposed to extremes of temperature and humidity may begin to deteriorate sooner, which could affect performance. We recommend you replace your LEATT® neck brace every 3 years.
What are the differences on each neck brace option: 3.5 / 4.5 / 5.5 / 6.5?
It is important to point out that the safety performance of all our LEATT® neck braces are equal, the main differences being construction materials and adjustability, see the LEATT® neck brace comparison chart below.